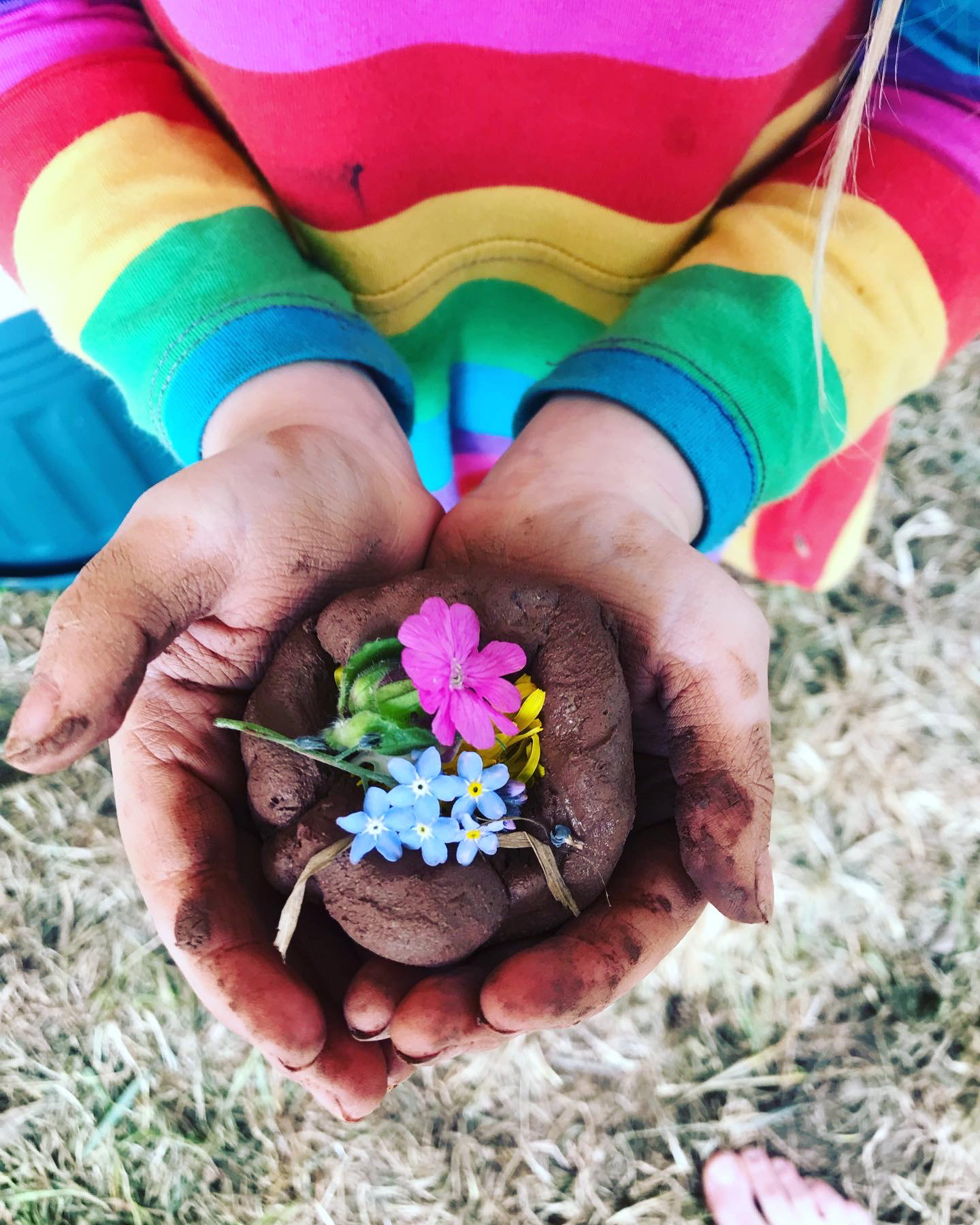 Inviting others to join with my making allows me to not only share my story, but also directly engage people with the wonders, importance and needs of our soils.
A pop-up pinch pot workshop in Hereford city centre gave me an opportunity to bring Herefordshire's soil to town, and put it into people's hands. Over three days I sat and chatted with folks of all ages. The simple act of pinching out a pot became a vehicle for conversations about ceramics, global climate change, arts education and home building to name but four. In the midst of a busy shopping centre, we sat in our peaceful bubble and connected, and talked about things that matter.
I repeated this at a small festival in North Herefordshire, Spring Greens, where children of all ages came to play and make. Many were surprised that they were allowed to get mucky. 'Happy microbes' did their work, and we smiled and laughed as we made. Here we sat under beautiful trees in the spring sunshine, and again our conversations covered  the health of our souls, our planet, and ourselves - connecting us through our making.